Silver in the City

Print Design, Advertising
Creative Direction: Young & Laramore
"A gift shop for everyone who isn't everyone," Silver in the City has a devoted fan base of shoppers and a great location in one of Indianapolis's hippest districts. With shelves full of jewelry, quirky gifts and housewares, Silver in the City is unlike other gift stores. As a result, Young & Laramore developed a true personality for Silver, complete with a voice that's funny, eccentric, bold and artful.

While at Young & Laramore, my work for Silver in the City expanded on this new brand direction in the form of print advertisments, retail graphics, and retail packaging/bag design.
Retail Packaging Writing: Evan Finch

Though Silver already had a witty lineup of generic shopping bags, they wanted something new for the holiday season. So, we had some fun. Even though we were limited to one color, we were able to create some bold new seasonal bags that commanded people's attention.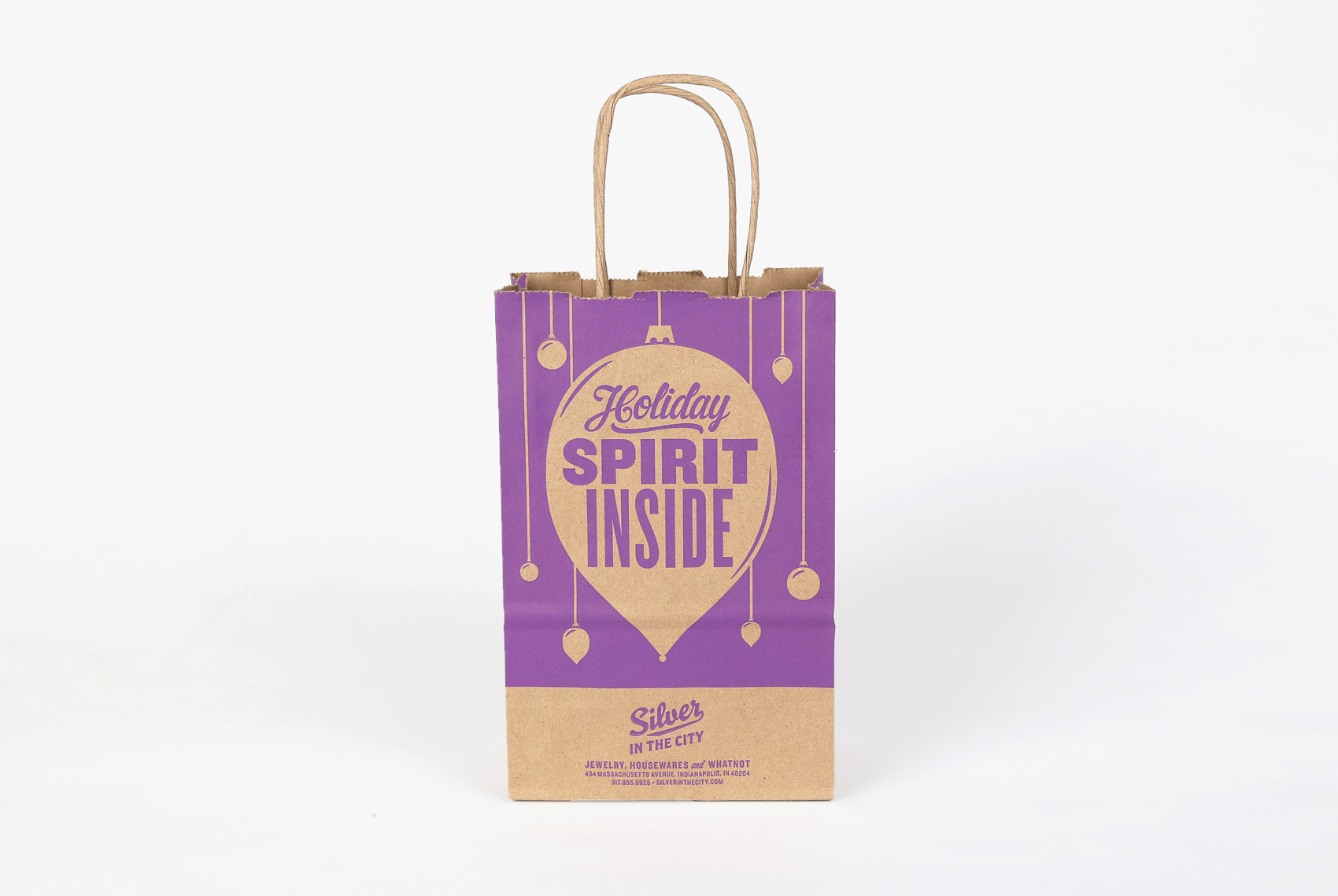 Print Campaign
Writing: Evan Finch & Sarah Holcombe
Ran in NUVO
A quirky brand calls for quirky ads, no matter what season it is. Props to the writers for giving me a lot to work with. ✌